Hello, thank you for visiting our Fun Photos Page. These Photos were taken at actual Parties in Albuquerque NM Rio Rancho, and surrounding cites. If you have had a party previously and rent Party Fun Jumpers, Bounce House, Combo Slides, Snow Cone Machines, Cotton Candy Machines, Tables Chairs, Pinatas, or any party equiptment rentals from us and would like your Fun Photos posted here to share the FUN TIME you've experienced recently please email them to funtime.jumpers@yahoo.com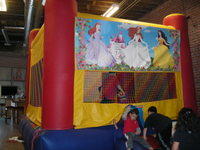 Kids Jumping and having a FUN TIME, in a princess jumper. Great Party Entertainment!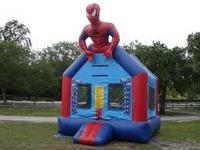 This is a picture of our Spider Man 3D Jumper, and was taken at a party in Albuquerque.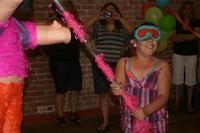 Birthday Girl hitting a Pinata.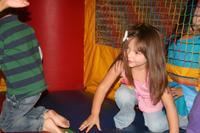 Girl getting in to our Jumper for the 1st time, getting ready to have a Fun Time!
Our son, Isaac's 1st Birthday Party...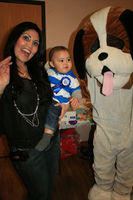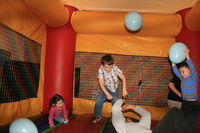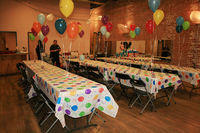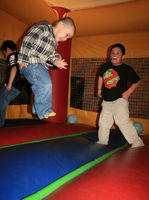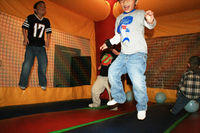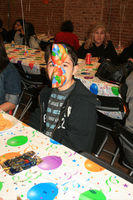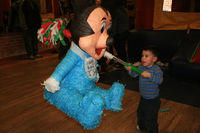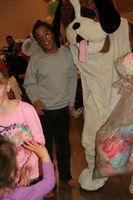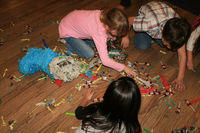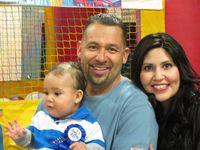 Thank you to all our friends, family, and Fun Time Jumpers!
Pictures taken from the Comiccon Event back in January 2013 at the Hard Rock Casino.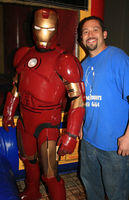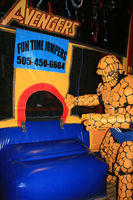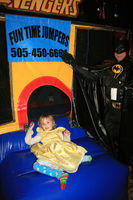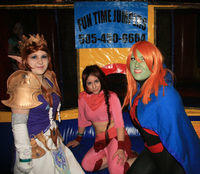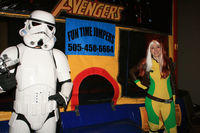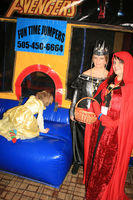 Copyright 2010, Fun Time Jumpers (tm) 505-450-6664