Our Community Involvement here in Albuquerque NM, and Rio Rancho NM, and Surrounding Communities, is important to us and something we are proud of. We encourage not only other bounce house jumper party rental companies in Albuquerque NM, but all businesses locally to do the same. Down below is a list of speacial prices to certain charities, also to those we honor:
Church Events-Hosted by the Church its self, recieve 10%OFF.
Owners :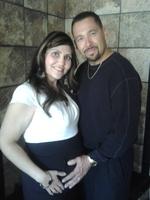 Eric & Angie Gutierrez
"(My wife and I met at a Church here in Albuquerque.)"
Active Military, Law Enforcement, and Firefighters, recieve $10 OFF.
All Schools, PTA, After School Programs and Non-for profit Organizations, recieve 10% OFF.
Organizations we LOVE to donate to: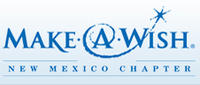 On 7-25-09 we were asked to donate our equiptment for the day, in Chilili, NM. The Community was hosting a car show event, in honor of the Make A Wish Foundation, New Mexico Chapter. "It was an honor for us!"

On 5-21-11 we were asked to help a local business in Rio Rancho, NM. They raised over 1000 pounds of cat and dog food, for the Watermelon Mountain Ranch. "We have 3 dogs, Osito, Sasha, and Justice!"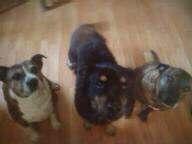 For more info about these Organizations see our Links page.
"Thank you for visiting Our Community Involvement page!"
Copyright 2010, Fun Time Jumpers (tm) 505-450-6664